For me, getting a Costco membership card was more exciting than getting a driver's license. This could be because of #thatWesleyslife but it also feels very adult to buy family-sized goods. However, I'm not a family which is only an issue when it comes to perishables. I've had the same tub of Tide all summer and I don't need anyone to encourage me to finish off a gallon of salsa but my cat & I can only eat so much rotisserie chicken salad.


I've grown to like long freeway drives. It's where I do a lot of introspection on my own stream of consciousness – the same kind I used to do while literally running around Beirut. What they say about LA is true: you spend a lot of your time in the car. Beirut traffic is intense because you have to dodge so many incoming threats but cruising on law-heavy Interstates can be therapeutic in their repetitive continuity. Sure, I space out and I miss my exits but then I get more time to wonder if I'll age like Gabrielle Union or if I'll ever find my Mark Ruffalo so we can Thriller our way into the carpool lane of life.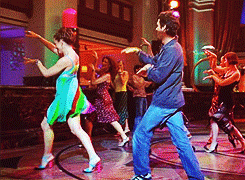 At events here, some parking lots only offer stacked parking for a little less than $20. Stacked means every car parks bumper to bumper and you leave when you can, no one makes way for you to get out early. In Beirut, every lot is stacked except the attendant will let you out la 3ayounik* because you pay him $5. In these moments, I miss our twisted valet/parking attendant mafia but those moments are brief because I've come to appreciate order and automation.
Even Home Depot has self-checkout machines, the runner-up to the perk of home delivery which some say is convenience but is actually avoiding human interaction. I thoroughly enjoy going to HD even if it's just for industrial rolls of bubble wrap. The warehouse is a giant toolbox of possibility. The pungent smell of lumber. The closets I'll never build. It makes me feel so physically small and insignificant yet capable of anything because I own a hammer. In truth, I have the spirit of a maker but the grace of Scuttle.

Still, the instrument you need is readily available should you want to explore your innate talent of garden shed construction. It's so tempting to be constantly crafty and, as a result, I'm always wielding a box cutter with a pen stuffed somewhere in my bun.
As a child in Laguna Beach, I spent my prepubescent years at art shows or holed up in the office of my parents' Western art gallery on the town's main drag. When I wasn't researching El Chupacabra or walking to Subway with dadboss, I was learning about oil paintings, female nudes, and sculptures that were tree trunks carved with a chainsaw. The smell of wood shavings thanks to the winter Sawdust festival still triggers thoughts of candycanes and the color red. Laguna makes art look like a viable career choice, not just a hobby. You'd think that I should've known being a creative was clearly my destiny as of age 7 but alas, I took a few scientific detours before returning to the righteous path.
Only now do I see that those years in SoCal cultivated the first creative seeds in me. Last year, a friend called me an artist and I laughed because the word seems associated with bougie philosophical frauds or drop-out scrubs who need to justify their unemployment. "Farrah, you took time off from your job so you could go to Rome to study typography. You're an artist." Oh, that kind, the real kind. Me?
"I can't hate where I'm from because where I'm from made me."
– Roots, Flo Rida
I shamelessly quote Flo Rida on the regular to myself whenever I'm upset with each of my homelands' faults because, like it or not, they gave me my layers. And while California may have made me an artist, Beirut, dare I say it, made me a writer.
*An Arabic phrase that means "for you, of course" but in literal terms means "for your eyes"